Houston Based Ball Valve
Manufacturing Since 1940
Metal Seated Ball Valves for Severe Service Applications
Copeland Valve, a division of ValSource International, designs and manufactures metal seated ball valves for a wide range of severe service applications. Our team combines innovative engineering and expert manufacturing to meet the requirements of a variety of industries, including mining, power generation, oil and gas, nuclear, petrochemical, and more. We are also the leader in thermal protection for metal seated ball valves using our proprietary thermal spray coating technologies. For the longest-lasting, highest quality valves, choose our team for your valve design, manufacturing, and service needs.
We provide expert valve repair and reconditioning to help keep your industrial valves operating at peak efficiency. Whether you sourced your valves from us or from someone else, we offer cutting-edge industrial valve reconditioning and repair.
Proprietary Thermal Coating
All our valves are overlaid with carbide or ceramic coatings to ensure durability and performance in even the toughest conditions. Whether you need valves for high cycle rate, high temperature, high pressure, abrasives, or caustic conditions, we offer advanced and innovative thermal spray coatings for your needs.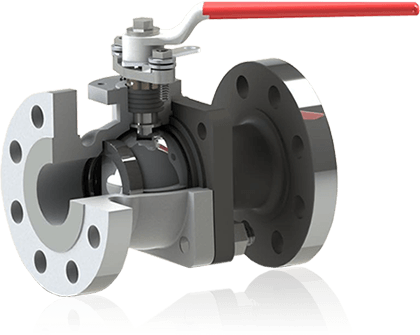 Our expert engineers also offer custom solutions for your specialty applications. From custom design to specialty materials and coatings, our team provides you with the valves you need for even the toughest jobs.
At Copeland, we're dedicated to constant innovation to improve integrity, reliability, safety, and performance for your critical metal seated ball valves. In addition to meeting or exceeding all applicable industry standards, every valve we manufacture or service must also pass our own zero leakage criteria to ensure quality control and isolation for industrial applications.

At Copeland Valve, we proudly manufacture all our products right here in the U.S.A. to ensure they meet our strict quality and safety standards. We combine our valve design, manufacturing, and repair expertise with strict adherence to valve standards so you have peace of mind that your valves are tried and tested for your needs. Part of our commitment to quality is our own zero leak criteria, which tests all our valves under severe service conditions for any detectable leaks. For superior metal seated ball valve solutions, contact us today to request a quote for your needs.